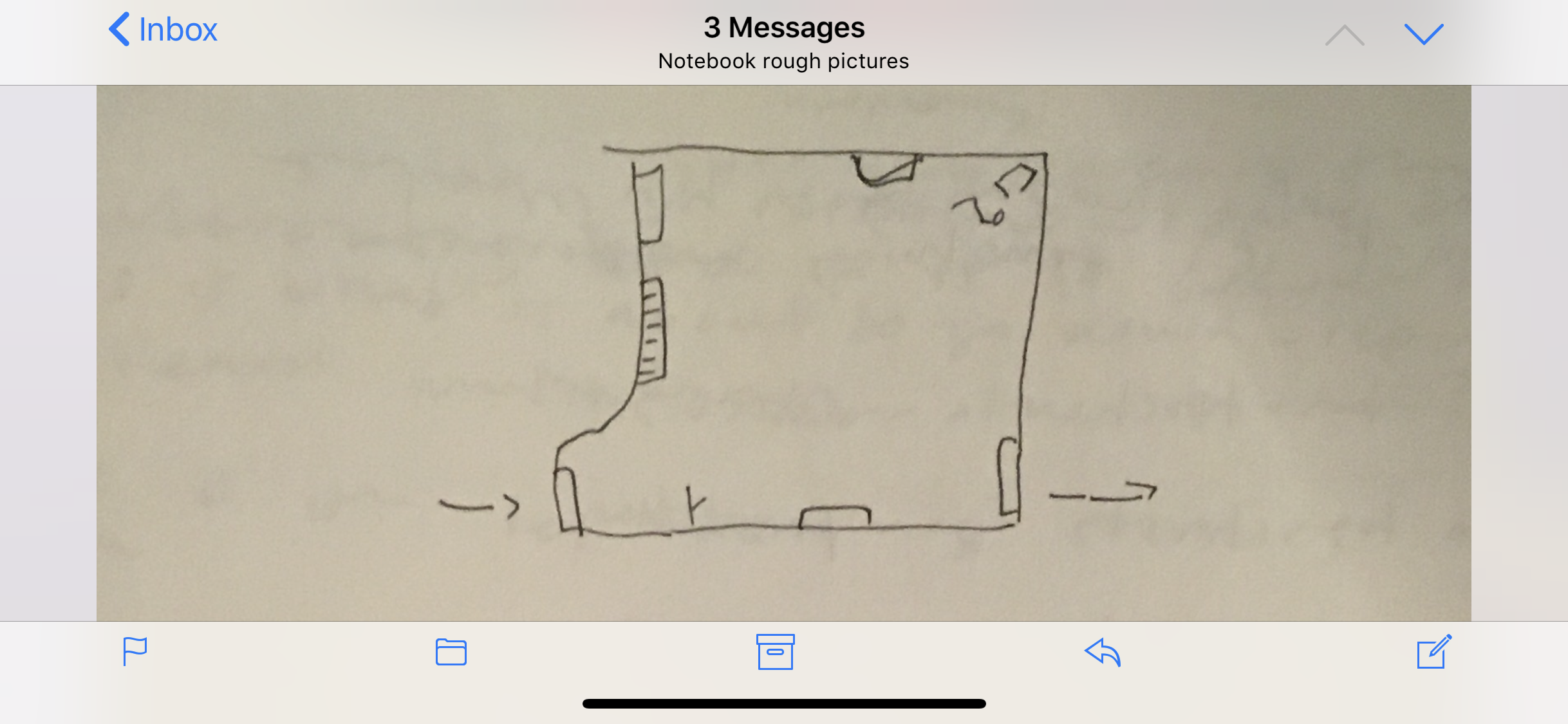 NOTE, THIS RESIDENCY IS PERMANENTLY CLOSED.

Volatile Parts Studio is a month-long micro-residency. The studio is a spare bedroom in a lived-in house. Artists are invited to use the space however they want, with the goal of transforming it. Throughout, we record process and ideas to create an accompanying document / artist book, which is produced in a limited-run.

The first Sunday of the following month, we hold a salon-style open house for people to critique the work, stay for a long time, drink beer, etc. If we get our shit together in time, copies of the artist book will be available to read + purchase at the open house. If we don't, the book will follow.

Projects might be: video projection, performance, new media, installation, shadow puppets, whatever. Proposals for traditional gallery shows are possible, but not particularly exciting.

Volatile Parts is currently funded by the Mayor's Office of Cultural Affairs -- artists receive a $250 honorarium, the residency fee is paid, we have $200 towards publishing and $100 towards marketing / the event. Couldn't be more excited.

Information about current and previous micro-studio projects can be found here.



DETAILS


The room is 185 square feet. It has 3 access doors, a closet, and a non-working fireplace (see drawing above). It has one North-facing window, the floors are hardwood, and the ceilings are 10 feet. There's an overhead light + fan. To be honest, the natural light in there is not great. It has a fan and an IKEA table and desk chair. There is an adjoining bathroom with a shower stall. The bathroom has no windows, is equipped with red lights and a (non-industrial) ventilating fan, and is good for light-sensitive work. The walls are a taupe color, pretty much like the background of this website. The backyard is also a viable work space. The house is in Capitol View, in SW Atlanta. Unfortunately, the house does not currently meet ADA standards.



APPLY

CoronaVirus has disrupted the regular Volatile Parts schedule. Current resident (Mar/Apr) Mary Stuart Hall will have her residency show at a later date. The residency cycle will resume in the summer or fall.

-----------------------------

The next residency cycle is ?? with a show on ??. Applications will close on ??. To apply, email volatile.parts@gmail.com with your information, idea(s), and supporting images / materials. Please also provide an overview of how you will achieve your project, and the timeline. Applications are reviewed by former residents.

Proposals should give a good idea of where your head's at. You can apply as a duo or trio if working towards one project. There is no fee for the residency, and the artist receives a $250 honorarium towards materials.



THIS IS AN EXPERIMENT, AND MAY CHANGE OR FAIL.
July 2019 Resident Claire Molla photographed by Anton Molla
Sponsor us.